Wood Bio Conference Dates Announced
Event host Wood Bioenergy magazine has announced that the eighth Wood Bioenergy Conference & Expo will be held Tuesday-Wednesday, March 12-13, 2024, and once again in the Grand Ballroom North of the Omni Hotel in downtown Atlanta, Georgia, USA.
Wood Bioenergy Conference & Expo will again immediately precede the Panel & Engineered Lumber International Conference & Expo (PELICE), which will be held Thursday-Friday, March 14-15, also in the Grand Ballroom North. Both events are supported by Wood Bioenergy and Panel World magazines and Georgia Research Institute. Many exhibitors and attendees participate in both events.
The 2022 event will be remembered as one of the first conferences coming out of the pandemic, while the 2020 conference was one of the last in-person events as the pandemic hit. The 2022 conference featured 12 keynote talks from representatives of leading wood energy companies such as Drax, Enviva, Fram, Strategic Biofuels, and Novo Power, as well as representatives from several industry support organizations. Overall, 30 presentations were delivered, while 60 exhibitors showcased their technologies and supplies to 300 participants.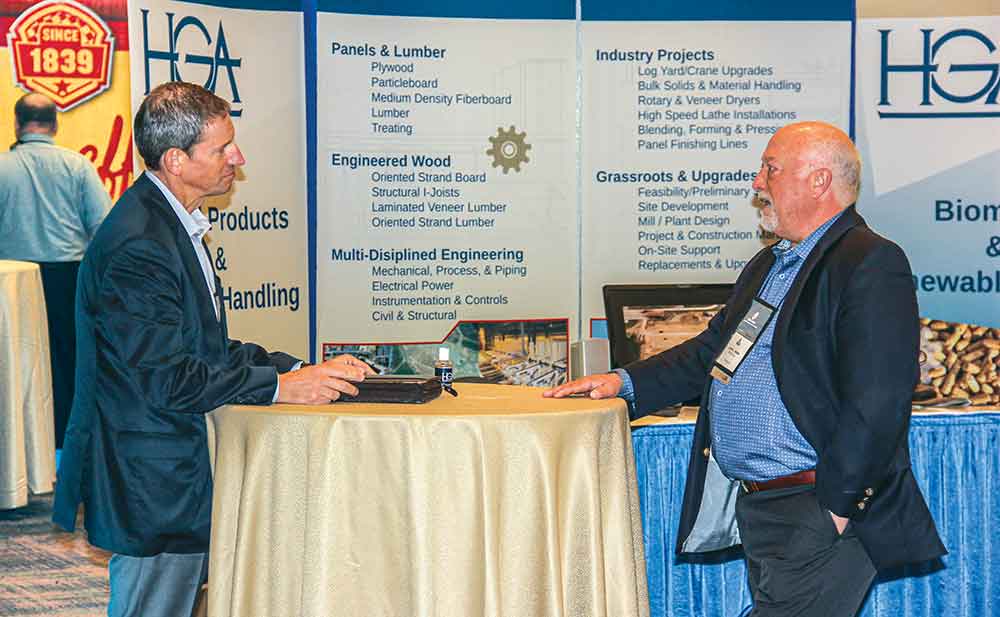 Sign Up To Receive The Latest Updates