Wood Bioenergy Conference & Expo
March 18-19, 2014
Omni Hotel at CNN Center in Atlanta, GA
The Educational Event for the Wood Bioenergy Industry, Including Wood Pellets, Biomass Power, Biofuels, In-Woods Chipping, Raw Material Procurement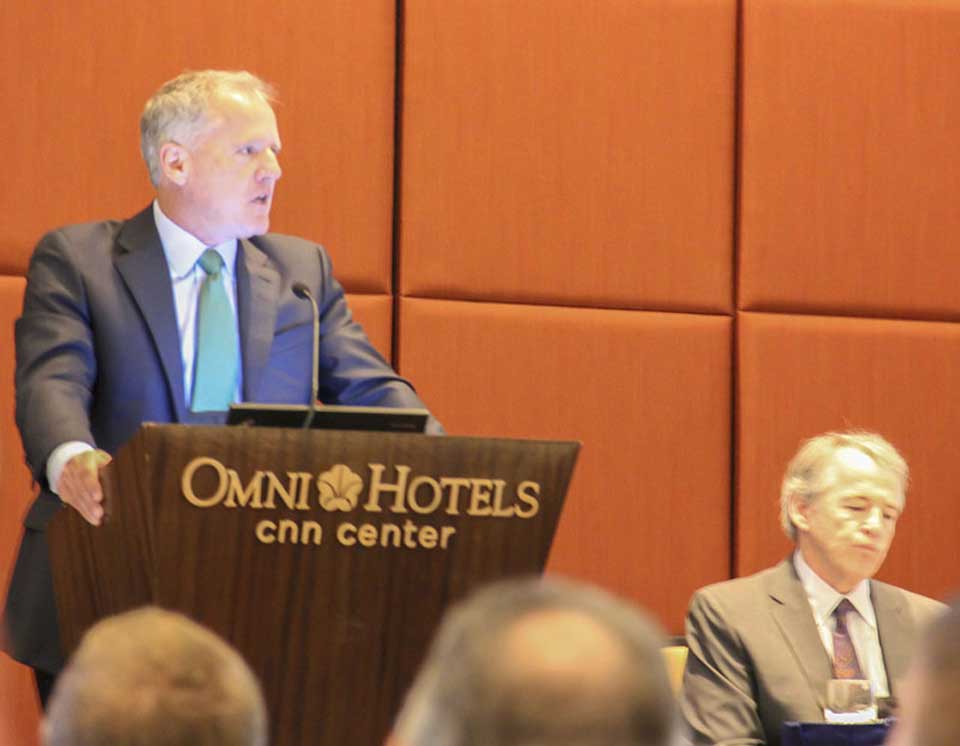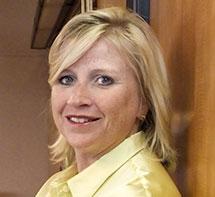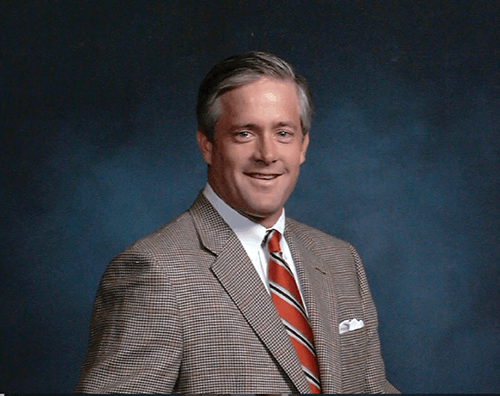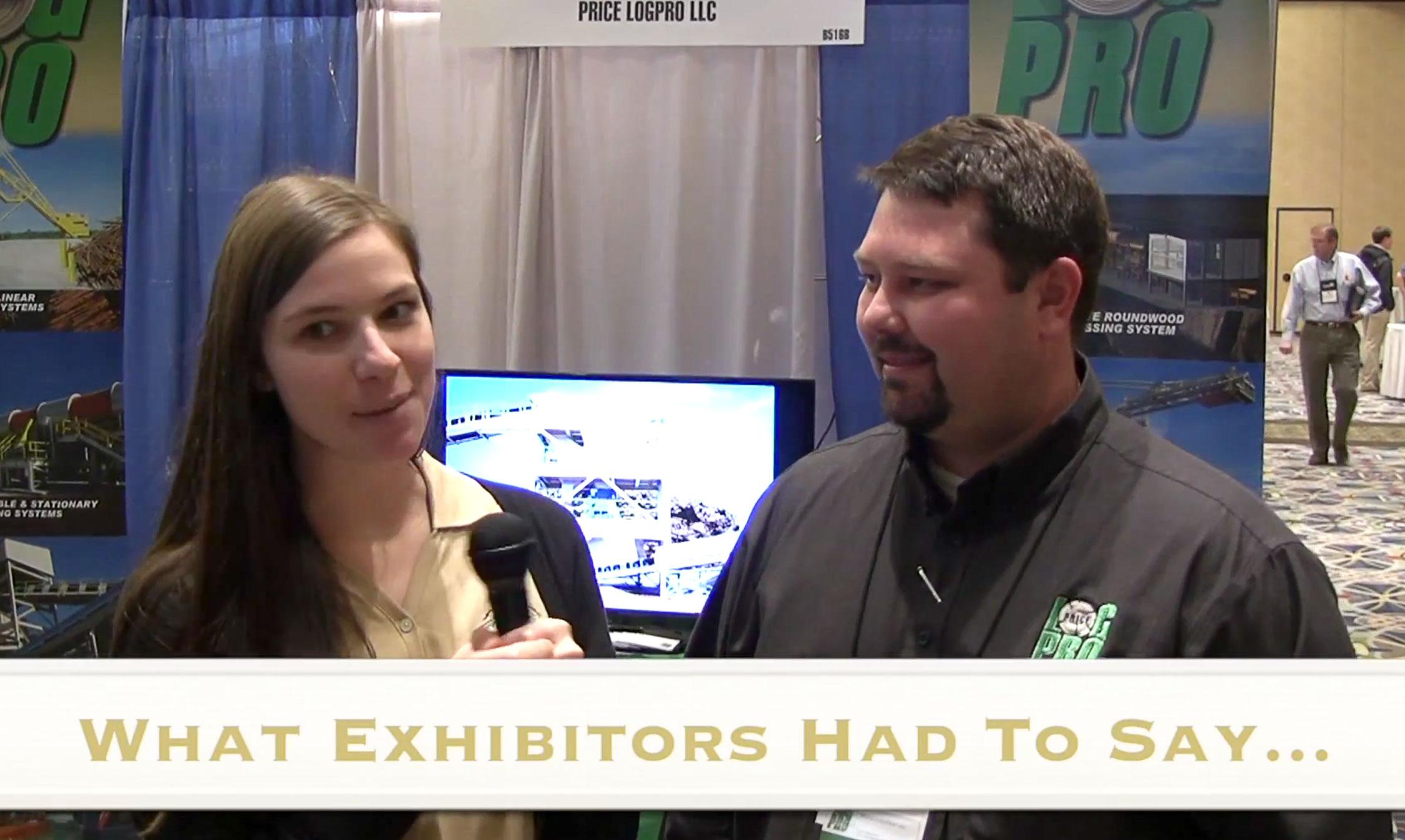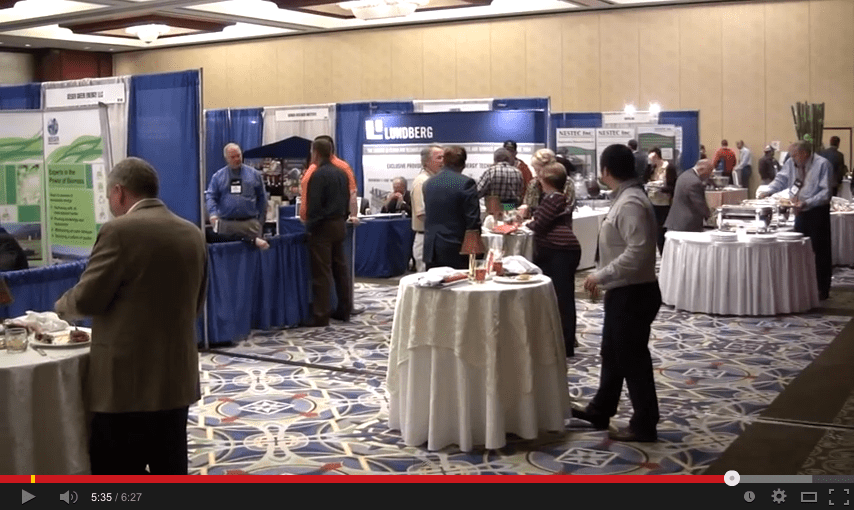 Holley, Cramer, Campbell Deliver Keynotes During Wood Bioenergy Conference In Atlanta, Organizers Schedule Next One For April 5-6, 2016
Three-hundred twenty-five attendees, 41 speakers and 75 exhibitors participated in the Bioenergy Fuels & Products Conference & Expo held March 18-19 at the Omni Hotel at CNN Center in Atlanta, Georgia.
The event emphasized project development, technologies, products, issues, trends and forecasts in wood pellets, biomass power generation, biofuels and woody feedstock over the course of nearly two days.
Held every other year, this was the second Bioenergy Conference & Expo as hosted by Wood Bioenergy magazine. At the end of the event, organizers announced the dates for the 2016 event as April 5-6, again to be held at the Omni Hotel at CNN Center in Atlanta.
"You always look at other locations, but Atlanta is really perfect for this event," commented Rich Donnell, co-chairman of the conference and editor-in-chief of Wood Bioenergy magazine. "Also, everybody we spoke with was very receptive to moving the conference a little further into spring with the April 5-6 dates."
The bioenergy conference immediately preceded the Panel & Engineered Lumber International Conference & Expo. The close-coupled conferences format will continue in 2016, according to Donnell, who added that 53% of the exhibitors participated in both conferences.
Organizers of the 2014 Bioenergy Fuels & Products Conference & Expo report that in recent weeks 24 companies have signed on as exhibitor sponsors, bringing the total to 75 exhibitors and officially selling out the exhibitor floor. The Bioenergy Conference...
TUESDAY, MARCH 18
MORNING KEYNOTERS SESSION
(Rooms B-C)
8:20-8:25 a.m.
Welcoming Remarks and Keynoters Introduction
—Rich Donnell, Conference Co-Chairman, Editor-in-Chief, Wood Bioenergy
8:30-8:50 a.m.
Sustainable, Responsible Fiber Sourcing for New Bioenergy Markets: Plum Creek, Providing Wood Fiber Supply Chain Solutions
—Rick Holley, CEO, Plum Creek Timber
8:55-9:15 a.m.
Biopower Trends and a New York Case Study
—Stephen Hall, Senior Project Manager, ReEnergy Holdings
9:20-9:40 a.m.
Our Bio-Energy GPS: Is It Working or Is It Re-Calculating?
—Huey Long, Senior Principal, Mountain Creek Group
9:45-10:05 a.m.
A Modular Approach to Wood ­Pellet Plants
—Malcolm Swanson, President, ASTEC
CONCURRENT SESSIONS
(Rooms A-B-C)
NEW TECHNOLOGIES
(Room A)
10:45-11:05 a.m.
Dryer Islands for Pellet and Biomass Plants
—Dirk Koltze, Executive Vice President, Büttner
11:10-11:30 a.m.
An Update on Torrefaction Technology
—Andrew Johnson, Vice ­President, TSI
11:35-11:55 a.m.
Technical and Economic Aspects of Mechanical Briquetting Presses
—Giordano Checchi, Owner, Sunomi LLC
PRODUCTS & FIBER
(Room B)
10:45-11:05 a.m.
The Future of the Pellet Industry
—Jose Gonzalez, Senior Principal, Pöyry Management Consulting
11:10-11:30 a.m..
Wood, Wood Everywhere, But Not What I Can Use
—Dean McCraw, Principal, McCraw Energy
11:35-11:55 a.m.
Biomass and Solid Hardwood Products Yields for a Central States Stand Using Different Harvesting Regimes
—Daniel Cassens, Professor Dept. Of Forestry, Purdue ­University
FIBER SUPPLY
(Room C)
10:45-11:05 a.m.
Meeting the Challenges of On-Site Fiber Supply Management at Wood Energy Plants
—Desmond Smith, Manager, BRUKS Rockwood
11:10-11:30 a.m..
Railroad Tie Derived Fuel
—Jason Feagans, Director of Business Development, National Salvage & Service Corp.
INDUSTRIAL WOOD PELLETS (PART ONE)
(Room A)
The Industrial Wood Pellet Sector: An Overview from the U.S. Forest to the UK and EU Power Plant (group presentations and panel chaired by Dr. William Strauss, President, FutureMetrics)
1:35-1:55 p.m.
Pellet Export Success and Carbon Analysis
—William Strauss, President, ­Future Metrics
2:00-2:20 p.m.
—Seth Ginther, Executive Director, U.S. Industrial Pellet Assn.
2:25-2:45 p.m.
—Karl-Heinz Schulz, COO, Seeger Green Energy
FIRE SAFETY: FROM PLANT TO PORT (PART ONE)
(Room B)

Fire Safety for Pellet Manufacturing and Port Terminal Storage, Handling and Ship Loading (group presentations and panel chaired by Lou Boos, President, Nordic Engineering)
1:35-1:55 p.m.
Importance of Fire Safety in the Production and Shipping of Pellets
—Lou Boos, President Nordic ­Engineering
2:00-2:20 p.m.
Building and Fire Code Requirements for Pellet Manufacturing and Shipping Facilities
—Zarko Ognjenovic, CEO, MJ Wood
2:25-2:45 p.m.
Wood Pellet Aeration and Fire Suppression in Bulk Storage
—Jim Hall, President, JWH ­Associates
PROCESS IMPROVEMENTS
(Room C)

1:35-1:55 p.m.
Transitioning Your Plant Operation from Good to Great Through Improving Operator Effectiveness
—Bijan Shams, President, Cogent Industrial Technologies
2:00-2:20 p.m.
Diverse Biomass Fuel Handling in Fort Drum, New York
—Brian Buchanan, Material ­Handling Manager, ProcessBarron
2:25-2:45 p.m.
A Look at the Common Mistakes Developers Make in Planning a Fuel Delivery System
—Steven Nelson, General ­Manager, Wolf Material Handling Systems
INDUSTRIAL WOOD PELLETS (PART TWO)
(Room A)
The Industrial Wood Pellet Sector: An Overview from the U.S. Forest to the UK and EU Power Plant (group presentations and panel chaired by Dr. William Strauss, President, FutureMetrics)
3:35-3:55 p.m.
Economics and Challenges of a High Capacity Wood Pellet Plant
—Jose Pedrajas, Principal, Prodesa
4:00-4:20 p.m.
How Can You Change the Economics of Your Planned Wood Pellet Plant?
—Malcolm Swanson, President, ASTEC
4:25-4:45 p.m.
Wood Pellet Trade by Numbers: Where They're Coming From, Where They're Going
—Alberto Goetzl, International Trade Analyst, U.S. International Trade Commission
FIRE SAFETY: PLANT TO PORT (PART TWO)
(Room B)
Fire Safety for Pellet Manufacturing and Port Terminal Storage, Handling and Ship Loading (group presentations and panel chaired by Lou Boos, President, Nordic Engineering)
3:35-3:55 p.m.
Explosion Venting and Protection Concepts for Concrete Domes
—Benjamin Davis, Vice President Business Development, Domtec
4:00-4:20 p.m.
Dust Collection Systems and Fire Explosion Safety in Wood Pellet Storage Facilities
—Steve Gray, President, Gray Wood Systems
4:25-4:45 p.m.
Detection and Suppression to Protect Pellet Production, Storage and Shipping
—Andy Scholes, Director of Projects, Firefly
AIR EMISSIONS
(Room C)
3:35-3:55 p.m.
CO and NOx Control from Biomass Boiler Applications
—Ron Stone, Senior Sales Engineer, Clariant
4:00-4:20 p.m.
Base Metal Catalysts for Bioenergy RTO's and RCO's
—Yurii Matros, President, Matros Technologies
—Grigorii Bunimovich, Catalyst Applications Director, Matros Technologies

4:25-4:45 p.m.
Particulate Control with ESP's for Non Woody Biomass
—Dominik Steiner, Process Engineer, Scheuch
WEDNESDAY, MARCH 19
MORNING KEYNOTERS SESSION
(Rooms B-C)

8:20-8:25 a.m.
Remarks and Presentations
—Fred Kurpiel, Conference Co-Chairman
8:30-8:50 a.m.
Westervelt Transition into the Global Bioenergy Industry
—Alicia Cramer, President, Westervelt Renewable Energy LLC
8:55-9:15 a.m.
The Challenges of Developing a Biomass Power Plant
—John Campbell, Managing ­Director, Rollcast Energy
9:20-9:40 a.m.
Large Volume Collection and ­Recycling of Tree, Land Clearing and Yard Debris Used for Renewable Energy
—Bill Gaston, Principal, Wood ­Resource Recovery
9:45-10:05 a.m.
Wood Based Energy in North America
—Seth Walker, Associate ­Bioenergy Economist, RISI
CONCURRENT SESSIONS
(Rooms A-B-C)
SUPPORT & ACCESS
(Room A)
10:45-11:10 a.m.
Stakeholder Engagement: How to Make Better Decisions, Create Better Outcomes and Turn ­Opposition into Support
—Cam McAlpine, President, PR Media Strategic Communications
11:15-11:40 a.m.
Is Your Bioenergy Project Looking for a FRIEND?
—Tim Hughes, Director of Biofuels, ­Kentucky Energy and Environment ­Cabinet
DUST ISSUES & CONTROL
(Room B)
10:45-11:10 a.m.
Continuous Process Improvement: The FPI Now Cautions Green Sawdust Combustible
—Justin Price, Principal, Evergreen ­Engineering
11:15-11:40 a.m.
Updates on Controlling Combustible Dust for OSHA Compliance: What Bioenergy Processors Need to Know About New Technologies
—Brad Carr, President, Integrated ­Environmental Solutions
AIR EMISSIONS
(Room C)
10:45-11:10 a.m.
Economical Treatment of Emissions from Bioenergy Plants
—Rakesh Govind, President, PRD Tech
11:15-11:40 a.m.
Latest in Wood Pellet VOC/HAP Control
—Rodney Pennington, VP of Key ­Accounts, Nestec
11:40-Noon
Emission Control Strategies and Options
—Jarrad Markley, Chief Product Engineer, TSI
Sign Up To Receive The Latest Updates