The event is hosted by Wood Bioenergy magazine and Georgia Research Institute.
---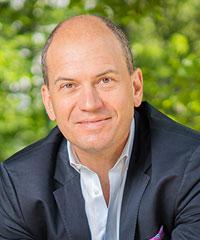 Thomas Meth, Executive Vice President, Sales & Marketing, and co-founder of Enviva, the world's largest producer of industrial wood pellets, will address "Current and Future Applications and Growth Opportunities of Sustainable Biomass."
"Sustainable biomass is the only renewable energy source that provides vital dispatchable power and heat today," Meth notes. "But as we look to the future, it will continue to expand into new applications such as decarbonizing heavy industry. Heavy industry is the hardest sector to abate for net zero."
Meth adds that woody biomass can serve as a replacement for fossil fuels in cement, lime and steel production; can also play a huge role in the Net-Zero Solution; and can supply much-needed negative emissions technology through bioenergy with carbon capture and storage.
---
More keynoter announcements are forthcoming. In addition to the keynoters, the conference includes another three dozen speakers addressing technologies and issues in the wood-to-energy industry, including industrial wood pellets, domestic heating pellets, biomass-based electricity, in-woods chipping and fiber procurement.
The event also features 70 exhibitors of equipment and technologies stationed in the Grand Ballroom North immediately adjacent the session rooms.
Immediately following the Wood Bio Conference in the same venue will be the eighth Panel & Engineered Lumber International Conference & Expo.