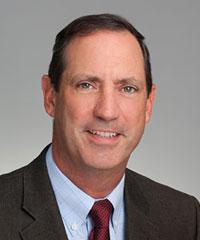 Taking Risks Today to Advance Bioenergy for Tomorrow
Peter Madden, President and CEO, U.S. Endowment for Forestry and Communities
The U.S. Endowment for Forestry and Communities is the forest sectors venture specialist. The Endowment collaborates with public and private sector partners to advance systemic, transformative and sustainable change for the health and vitality of the nation's working forests and forest-reliant communities. It invests deliberately in carefully chosen significant projects and sticks with them until through the desired results.
Partnerships are essential to achieve big outcomes and the Endowment revels in being "bridge builders." It embraces risk and takes pride in tackling what others can't or won't. When possible, it favors market-based approaches to drive outcomes. The Endowment has invested more than $20 million to prove out the commercial viability of producing bioenergy with the torrefaction of woody biomass to benefit restoration thinning efforts in the Northwest.
The Endowment works with partners to understand mine reclamation efforts utilizing biochar and the possibilities of carbon capture and storage. The Endowment has partnered with AFRY to advance the knowledge-base of the cost structure and challenges of transforming domestic coal-fired power plants to utilizing bioenergy.