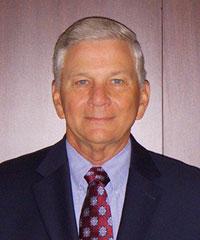 Past, Present and Future of the Wood Pellet Industry
Harold Arnold, President, Fram Renewable Fuels
Over the past years the wood pellet industry has evolved, and there have been many changes in the present markets in Asia and Europe and there will be changes in the future markets. This presentation addresses these timelines and developments from the point of view of one of the first producers and exporters of industrial wood pellets in the United States.
---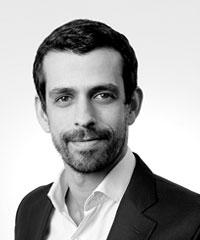 Converting Coal Power Plants to Bioenergy with Carbon Capture and Storage (BECCS) – Economic Reality or Sustainability Risk?
Pedro Campilho, Principal, Bioenergy Consulting, AFRY
The conversion of coal power stations to biomass presents a real opportunity to phase out carbon intensive energy generation and transition to carbon neutral energy systems. With the addition of carbon capture and storage (CCS) technology such projects can become a game changer in the ambition to reach the goal of net zero carbon societies as BECCS projects can deliver real net negative emission profiles, balancing other sectors with decarbonization constrains. A diligent assessment of the availability of sustainable biomass fuel resources, of the suitability of available technology routes, of capital and operating cost requirements, of the availability of suitable CO2 storage options and of their economic viability are a prerequisite for developing and implementing successful and sustainable BECCS projects.
---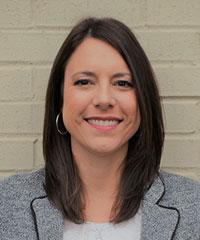 Timber Supply and Outlook
Amanda Hamsley Lang, COO & Vice President of Client Services, FORISK Consulting
Amanda discusses the implications of timber supply trends on local markets, with impacts from mill capital investments. It includes updates on announced mill openings and expansions and potential impacts of these on timber and residual supplies moving forward. The presentation also provides an update on timber market dynamics and how these impact wood demand and timber supply. In addition, the talk includes a discussion of forest carbon offsets.
---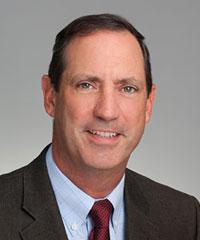 Taking Risks Today to Advance Bioenergy for Tomorrow
Peter Madden, President and CEO, U.S. Endowment for Forestry and Communities
The U.S. Endowment for Forestry and Communities is the forest sectors venture specialist. The Endowment collaborates with public and private sector partners to advance systemic, transformative and sustainable change for the health and vitality of the nation's working forests and forest-reliant communities. It invests deliberately in carefully chosen significant projects and sticks with them until through the desired results. Partnerships are essential to achieve big outcomes and the Endowment revels in being "bridge builders." It embraces risk and takes pride in tackling what others can't or won't. When possible, it favors market-based approaches to drive outcomes. The Endowment has invested more than $20 million to prove out the commercial viability of producing bioenergy with the torrefaction of woody biomass to benefit restoration thinning efforts in the Northwest. The Endowment works with partners to understand mine reclamation efforts utilizing biochar and the possibilities of carbon capture and storage. The Endowment has partnered with AFRY to advance the knowledge-base of the cost structure and challenges of transforming domestic coal-fired power plants to utilizing bioenergy.
---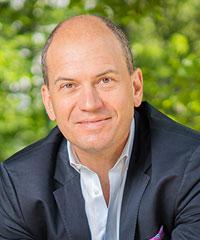 Current and Future Applications and Growth Opportunities of Sustainable Biomass
Thomas Meth, Executive Vice President, Sales & Marketing, and Co-founder of Enviva
Sustainable biomass is the only renewable energy source that provides vital dispatchable power and heat today. But as we look to the future, it will continue to expand into new applications such as decarbonizing heavy industry. Heavy industry is the hardest sector to abate for net zero. Woody biomass can serve as a replacement for fossil fuels in cement, lime and steel production. Woody biomass can also play a huge role in the Net-Zero Solution. Woody biomass can supply much-needed negative emissions technology through bioenergy with carbon capture and storage.
---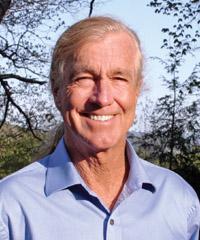 Industrial Wood Pellet Markets: Pellet Fuel Is a Significant Part of the Strategy to Decarbonize the Power Sector in Many Countries. What about the U.S.?
William Strauss, President and Founder, FutureMetrics
Global trade in wood pellets used as a replacement for coal for power generation ("industrial" pellets) will be about 23 million metric tons in 2021. England, Western Europe, Japan and South Korea are the major importers. The world's largest exporter is the U.S., projected at 8 million tonnes in 2021. Yet the U.S. uses zero tonnes in U.S. power generation stations. This presentation provides an overview of the global markets including a discussion of the policies that support the use of pellet fuel and the potential for use in the U.S. It also discusses the carbon benefits of displacing coal with sustainably produced pellet fuel and the potential for carbon negative power generation with the use of bioenergy carbon capture and storage (BECCS). The presentation also addresses advances in thermal treatment technologies (torrefaction and steam explosion) that produce a solid fuel that has handling and storage characteristics similar to coal.
---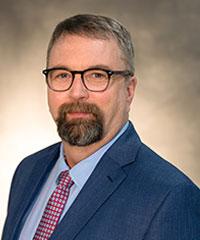 Drax and the Industrial Pellet Landscape in North America
Matt White, Executive Vice President, North America Operations, Drax
White leads the North America segment of the UK-based company that has defined the new generation of wood-fueled electricity, carbon emissions reduction and carbon capture. White will address the evolving North America operations as they continue to increase the supply of wood pellets to the power station in North Yorkshire, England. Drax developed and started up three large scale wood pellet plants in the Southern U.S. and is currently building three satellite pellet mills in the South; and through its purchase of Pinnacle in 2021 Drax added nine pellet plants in Canada and two in the Southern U.S.
---