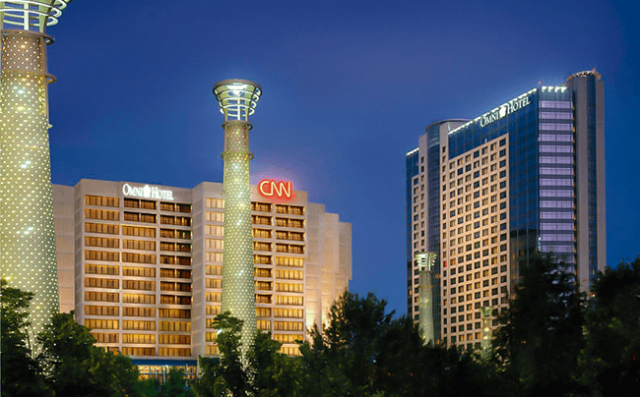 We are pleased to announce that the fourth Wood Bioenergy Conference & Expo will be held Tuesday-Wednesday, April 5-6, 2016, again in the Grand Ballroom North of the Omni Hotel at CNN Center in Atlanta, Georgia, USA.
Wood Bioenergy Conference & Expo again immediately precedes the Panel & Engineered Lumber International Conference & Expo (PELICE), which will be held April 7-8, 2016, also in the Grand Ballroom North. Both events are supported by Wood Bioenergy and Panel World magazines, and Georgia Research Institute.
The 2014 Wood Bioenergy Conference & Expo attracted 340 industry professionals, who enjoyed keynote marketing forecasts and technical presentations on industrial wood pellets, heating wood pellets, biomass power, wood fiber procurement and in-woods biomass processing as delivered by 45 experts. The event was supported by 75 equipment and technology exhibitors, of which 39 exhibited in both the Wood Bioenergy and PELICE events as they found that their products appealed to both industries. Once again those "combo" companies will be allowed to maintain the same exhibit in the same location for both events.
Listen to this comment from an exhibitor at 2014 Wood Bioenergy:
"The folks designing and running this show are very easy to work with, do a terrific job ensuring every need is met and that the atmosphere stays loose and comfortable. We had all the infrastructure we needed and ample opportunity to request and receive accommodation."
Here's another exhibitor's comment:
"What a terrific venue! The conference was well laid out and gave ample exposure to all participants."
According to a follow-up survey of the 2014 event:
100% of producer attendees during their discussions with exhibitors found something that could be useful in their business.
Such feedback generates exciting momentum for the 2016 Wood Bioenergy Conference & Expo and we sincerely hope your company takes full advantage of one of the exhibitor sponsorship packages.